#10th j-labs Mini Academy
Mini Akademia
Different approaches to blockchain & smart contracts.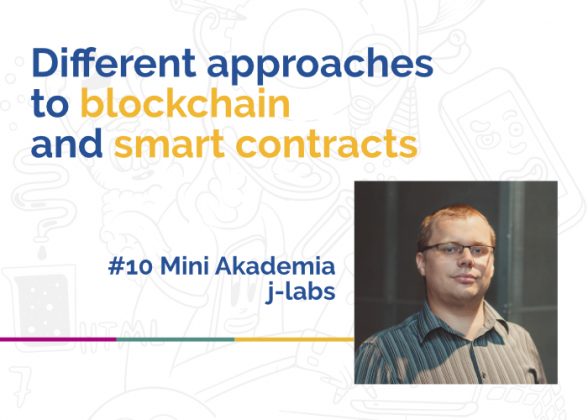 The idea of smart contracts emerged from the cryptocurrency world. It appeared first on Ethereum, which provided a generic platform for all kinds of contracts, written as scripts and loaded into Ethereum Virtual Machine. However, despite (or because of) its genericity, Ethereum has some limitations and problems hard to overcome. Based on this experience, other companies decided to implement different ledger applications, still based on blockchain, but with different approaches to processing smart contracts.
This presentation is a comparison of two of such tools, embraced under the Hyperledger umbrella: Fabric and Sawtooth. Even though the main idea of blockchain remains the same, processing smart contract transactions may happen in a completely different way. These tools do not have to be considered as competition for each other: because of the differences, they can perform better for different business scenarios.
All of our employees are welcomed! If you can not be with us personally, we will be streaming the lecture via GoToMeeting.
Speaker: Marek Guzowski
Place: j-labs APO Office, Cracow, ul. Przemysłowa 12 – floor B + streaming
Date: 30. 08.2018; 16:00 – 17:00