#11 j-labs Mini Academy
Code review - what? how? why?
As part of the 11th Mini Academy Maciej Krzysica will talk about code reviews as an action in programmer's everyday work. Why it is worth doing and how to do it better.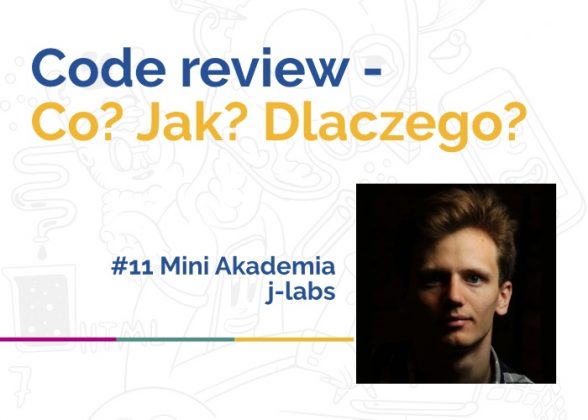 Code reviews, despite the many benefits they bring, are sometimes treated as a necessary evil. Programmers are convinced that this is unnecessary worktime, which extends the delivery time of the product, and that it is an unpleasant duty to look at a huge amount of unintelligible changes or unpleasant comments.
However, if the reviews of the code are approached in a good way, they become a powerful tool not only improving the quality of what we produce as developers, but also reducing the number of errors occurring in later stages of product development. Remembering a few simple rules during the review, we will feel their value and the actual improvement of the quality of our work.
All of our employees are welcomed! If you can not be with us personally, we will be streaming the lecture via GoToMeeting.
Speaker: Maciej Krzysica
Place: j-labs APO Office, Cracow, ul. Przemysłowa 12 – floor B + streaming
Date: 11. 09.2018; 16:00 – 17:00
Let's get in touch!
Write to us if you want to talk about how we can work with you or your company.