#12 j-labs Mini Academy
Going multi-platform with Dart
"Hey, let's write the same thing three times!"
– No one ever.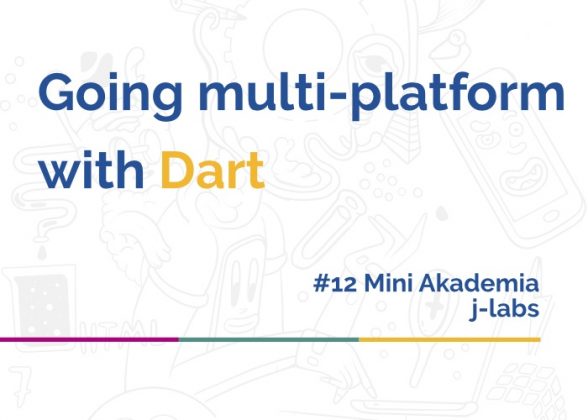 No one likes to repeat themselves, yet in mobile development we do it all the time, writing the same thing for both iOS and Android. It can lead to team coordination problems, increased costs and poor quality of final product. Lately, there's been a significant effort to deal with this problem, and Google claims to have "the next big thing" up their sleeve. It involves Dart, language from 2011 that was presumed to be dead, and Flutter, new framework that takes a very interesting approach to cross-platform development. We are going to check it out, and see if it's going to stay around.
All of our employees are welcomed! If you can not be with us personally, we will be streaming the lecture via GoToMeeting.
Speaker: Bartłomiej Kołodziejczyk
When? 15. 10.2018; 16:00 – 17:00
Where? j-labs Office, Cracow, ul. Zabłocie 43a, (2nd floor) + streaming
Let's get in touch!
Write to us if you want to talk about how we can work with you or your company.