#46 j-labs IT Academy
From developer to founder
During # 46 IT Academy, j-labs Bogusz Pękalski spoke about how to turn an idea into a successive business.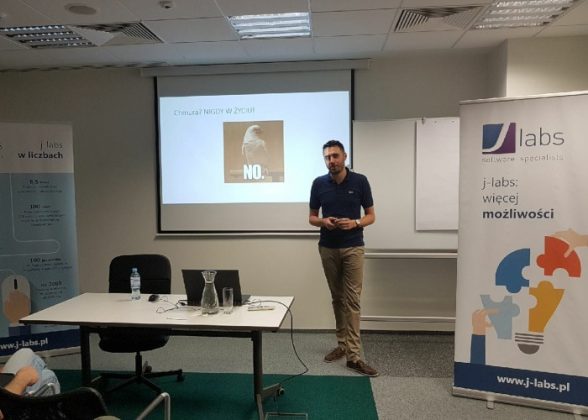 During the meetup ollowing topics were discussed:
How to become a CEO of an innovative startup?
How do you make sure that your idea is good and how to get your first customers?
What are the advantages of being a developer when setting up a business?
How to transfer from one full-time job to your own company smoothly and without any risk?
How to use the cloud and new technologies in the insurance industry?
What architecture did we use in the Polis Cloud?
Speaker: Bogusz Pękalski
Co-foundere and CEO at the Polis Cloud. He started as a .NET programmer. He has always been associated with the IT industry. He wrote his first programs at the age of 9 on Commodore 64. He's a blogger and a podcaster under the brand StartupMyWay.com.
Let's get in touch!
Write to us if you want to talk about how we can work with you or your company.