j-labs awarded with 'Gazele Biznesu 2018'
Biznes
We are proud to inform you that j-labs was awarded with 'Gazele Biznesu 2018' award and join the prestigious group of the most dynamically developing small and medium-sized companies in Poland.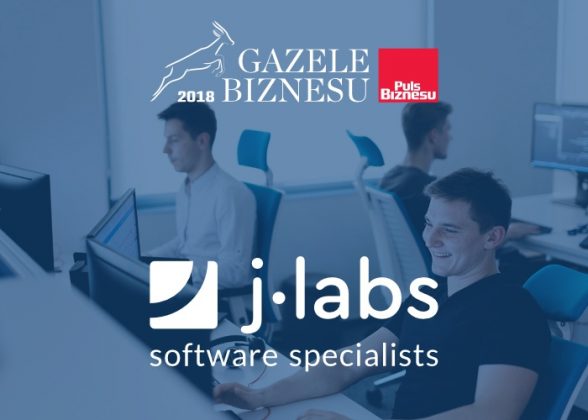 In the 19th edition of the ranking, we took 21 place in Lesser Poland province and  231 in Poland, out of almost 4500 companies – https://www.pb.pl/gazele/gazela/26660
The award ceremony will take place on March 11th in Warsaw.
Let's get in touch!
Write to us if you want to talk about how we can work with you or your company.