Openness,
partnership, trust.
We follow these principles since the very beginning
j-labs is made up of the people we employ, and that is why we invest in them and create space for their careers to grow. We have almost 300 people working in the Kraków, Warsaw and Munich branches.
Openness
Flat structure
Transparency
Open work environment
Possibility of direct contact with the Board
Monthly assessments of the entire company
Invitations to participate in our many corporate initiatives
Internal open discussions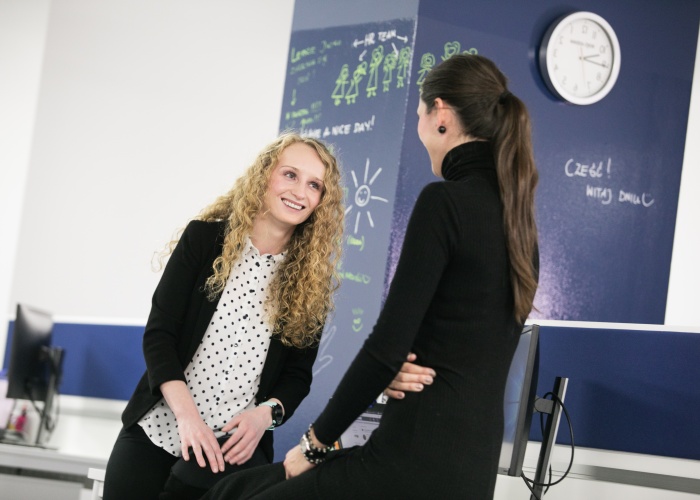 Partnership
An active member of the local community
Running our own IT

event since 2014
Sharing knowledge
Talk4Devs
j-labs blog
workshops for clients
internal meetups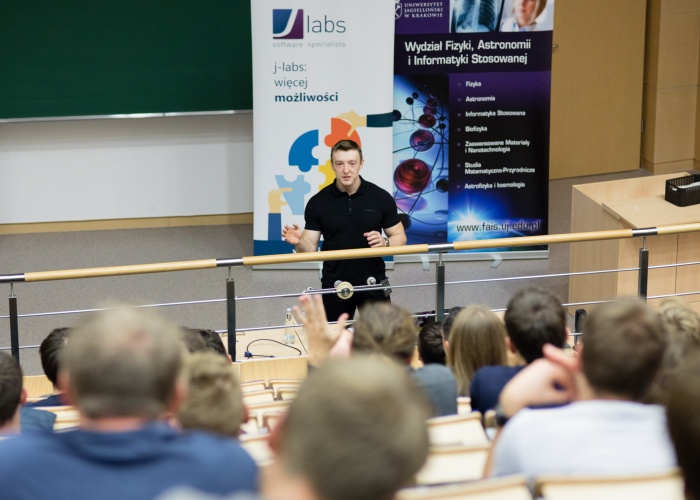 Business is not only numbers; j-labs shares its success by getting involved in:
Professional development for our employees - everyone receives a training budget for individual use
Talk4Devs - a specialist event for the IT community in Kraków and Warsaw
j-labs Mini Academy - a series of meetings where employees share knowledge with each other
j-Labs labs - a development center where we help our employees grow in crucial areas, whilst providing them with the best specialists and equipment
Workshops for clients - We invite our best specialists for all-day meetings with our partners
We support the organization of specialist industry events, such as Devoxx, JDD, Confitura, and MeetJS
We are involved in charity within the Szlachetna Paczka initiativei
In the immediate vicinity of the company - j-labs supports the John-Paul II Special School and Educational Center No. 6, in Kraków, with an integrative kindergarten and school
We pay taxes honestly - in Poland
j-labs values
Technology
in j-labs everyone understands technology. We are a company founded by engineers for engineers.
Substantive approach
we promote the attitude of "no-bullshit politicy", we rely on facts and specific knowledge.
Reliability

we are serious about what we do. We keep our promises, promote an organizational culture based on universal values.
Do you want to work with us?
Contact us if you want to grow your career with j-labs!