Software Development Center
Managed services
Software development and maintenance
Individually built competence centers
Build-operate-transfer models
Agile Software Development
Software development based on agile fixed price with j-labs full responsibility for delivering complete iterations
Dedicated Development Teams
Self-containing development teams with j-labs technical leadership, supported by Delivery Manager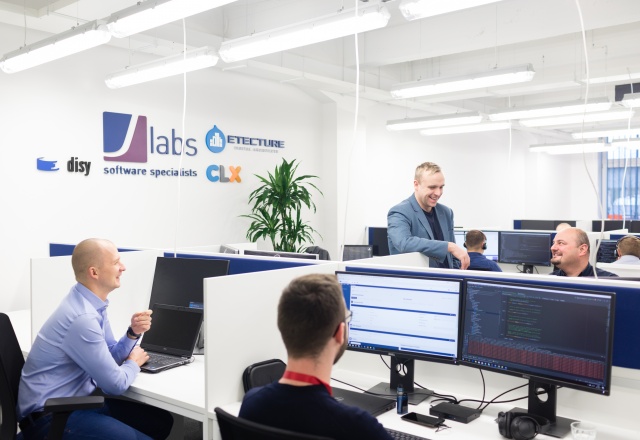 Transparency
You know all about work break down, tasks assignments, current project, sprint status. You can interact with each team member.
Quality by design
Quality for us means responsible development and maintenable code. We care for development in accordance with best practices and current industry standards.
Local presence
j-labs GmbH office in Munich.
Local knowledge sharing initiatives. Member of Outsourcing Verband and Cyberforum. One hour flight distance.
Experience
260 engineers Software Delivery Centers in Cracow and Warsaw.
We are open for your question. Please leave us your email and phone number.