Ten steps to agile project planning
02.03.2023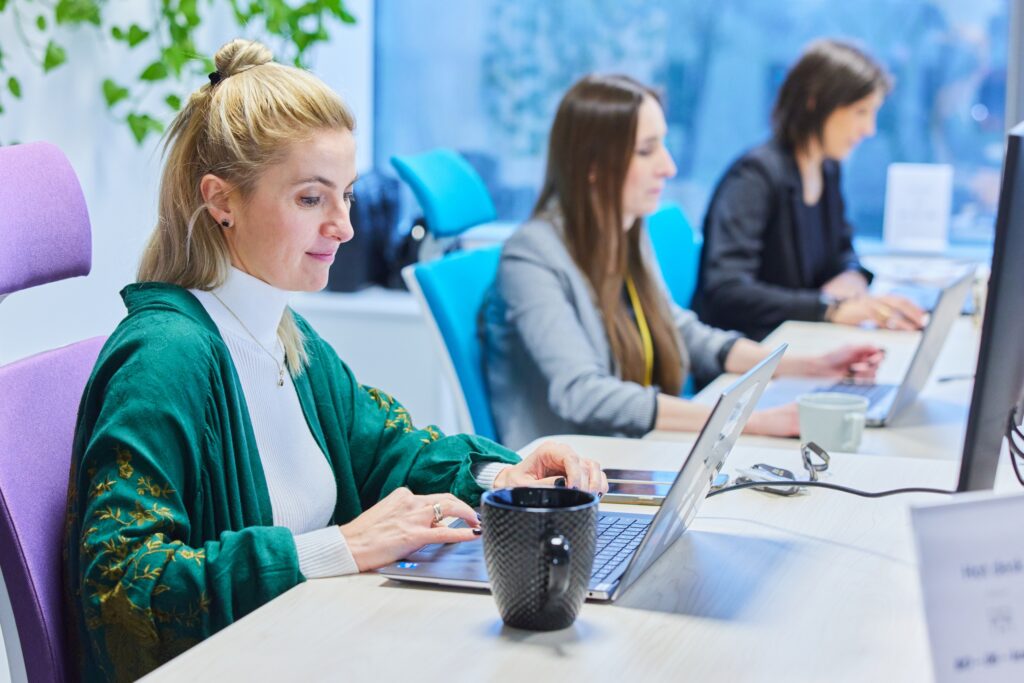 Different people plan tasks in different ways, but the biggest and most complex projects rely on proven and reliable methods that help break processes down and ensure that stakeholders and the particulars departments have clarity as what the project will be like.

Below, you will find several tips concerning the tasks business should carry out before starting work with the IT department. As a result, the project will be more likely to be finished on time and within budget.
Devoting time to proper preparation for project implementation is extremely important. All of the stakeholders involved must be aware of who does what, when this will be done, and what resources have been allocated for that purpose. This needs to be as clear as possible and easy to follow, so that adjustments can be made and expectations can be met during the entire process.
Step 1: Choose a Project Manager (Project Owner). For a project to go smoothly, it is important that final decisions in terms of implementation are made by a single person. The Project Manager will also be responsible for getting ready for project implementation on the business side.
Step 2: Determine the scope of the project.
Meet project sponsors and key stakeholders in order to discuss their needs and expectations concerning the project and determine the basics, the budget, and the schedule.
Compile a list of stakeholders' needs, prioritize them, and set specific project goals. Knowing stakeholders' needs, you will be able to identify the desirable benefits. These benefits are the goals the project should achieve.
Write down your goals and the needs of stakeholders in the project plan.
Step 3: Do research. This is an important element of project planning, yet rarely used. Research helps determine if someone has planned and implemented a similar project. It is essential that you utilize their experience.
Step 4: Develop a plan of actions. When you know the scope of the project, you can develop a plan. However, you need to remember that the scope can change during the project because various stakeholders may ask for more elements to be included in the final product.
Prepare several versions of your plan. In addition to creating a detailed plan, consider producing one-page summary of it. This way, you will be able to remember the goals and the results you want to achieve.
When developing a project plan, you should know how to manage project risks and consider the steps that have to be taken in order to prevent some of the threats or mitigate their negative impact. Carry out a risk assessment and develop a risk management strategy in order to make yourself ready.
Step 5: Present your plan to the stakeholders.
Explain how your plan answers their expectations and present solutions to all conflicts. Make sure that the presentation does not go just one way. Have an open discussion with the stakeholders.
Make sure that the project plan is clear and available to all stakeholders, so that they do not have to compete to get simple updates. Putting all plan details in one place makes it easier to track progress, share updates, and make changes without the need to fill the calendar with meetings.
Make sure that the stakeholders know what exactly is expected of them and what actions they have to take.
If it turns out that the plan is not in line with their expectations, talk to them at this stage, so that you avoid unpleasant surprises or tense discussions in the future. Instead of telling stakeholders that their expectations or requests are unrealistic, tell them what is necessary to make them happen (including the required time, money, and personnel). Let them decide if it is worth the additional resources.
Define who in business will be approving the given decisions. Who should see which reports and how often?
Set the hierarchy. Many people from business will be involved in the project—it is important to define hierarchy. This way, if someone has a problem with completing a task, you will know who replaces them or who they can ask for advice.
Step 6: Define project success. Determine what will be defined as project success. Irrespective of what the success factors are, they have to be measurable and adjusted to key goals: this way, you can define key performance indicators.
Step 7: Define milestones. As a Project Manager, you will make your life easier by setting milestones: goals on the project's timeline. For this purpose, use the SMART method (the goals should be specific, measurable, achievable, relevant, and time-bound). It's a well- known concept in the world of business. Milestones, such as finishing a major part of the project, help to maintain the structure of the process and inform the particular teams about progress.
Step 8: Make a snapshot. One of the final things you should do is a plan snapshot—in short, what you do is "freeze" the plan. This will be a reference point during the entire project. It will also allow for tracking actual performance versus expectations, carrying out "what if" analyses, and informing new team members about the project implementation pace if they join once work is already under way.
Step 9: Consider a later date. Even if you are positive that the project can be finished ahead of time, you can still consider setting a later date. This will give you a sufficient amount of time in case of an unexpected problem.
Step 10: Last but not least. You are now ready to present the project to the IT department. Prepare for a meeting. Listen to the opinions. Make sure to allot time for questions and ideas concerning project implementation. Try to get them involved in brainstorming. And don't forget to document the results of that process.
Good luck!
Bibliography:
Agile Estimating and Planning by Mike Cohn
Managing Agile Projects by Sanjiv Augustine
Meet
mageek of j‑labs

and let us surprise you by how work with j‑people may look! Contact us