#9 j-labs Mini Academy
What are you, blockchain?
On this j-labs meetup, Michał Drożdż will reveal all the secrets of blockchain technology and show us how to use the DLT system's functionalities.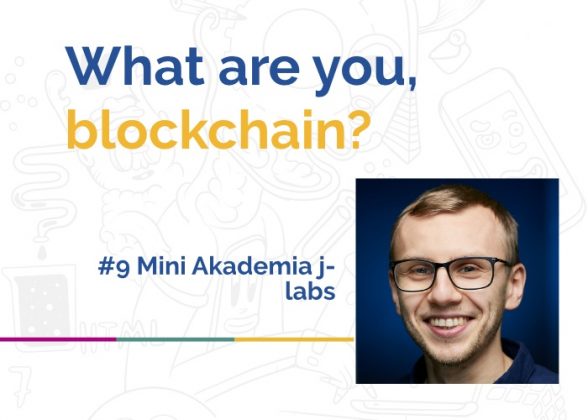 All of our employees are welcomed! If you can not be with us personally, we will be streaming the lecture via GoToMeeting.
Speaker: Michał Drożdż
Place: APO Office, Cracow, ul. Przemysłowa 12 – floor B + streaming
Date: 02.08.2018; 16:00 – 17:00
We also encourage you to read Michał's article in this topic – http://www.blog.j-labs.pl/2018/05/What-are-you-blockchain
Let's get in touch!
Write to us if you want to talk about how we can work with you or your company.